This is a Community Central user page.
If you find this page on any site other than Community Central, you are viewing a mirror site. Be aware that the page may be outdated, and that the user this page belongs to may have no personal affiliation with any site other than Community Central itself. The original page is located at https://community.fandom.com/wiki/User:UpnCbs06.
Welcome to the userpage of UpnCbs06, you can find more info below!
Color key
Bureaucrat (Blue)
Administrator (Red)
Content Moderator (Teal)
Rollback (Green)
Discussion / Chat Moderator (Purple)
Regular contributor (Black)
To view these images in rotation, You can purge this page.
Bu sayfa BaRaN6161TURK tarafından çevrildi.
Renk anahtarı
Bürokrat (Mavi)
Hizmetli (Kırmızı)
İçerik Moderatörü (Altın)
Rollback (Yeşil)
Tartışma / Sohbet Moderatörü (Mor)
Bu görüntüleri dönüşümlü olarak izlemek için, Bu sayfayı temizleyebilirsiniz.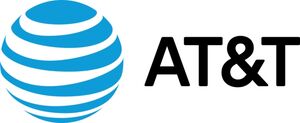 Community content is available under
CC-BY-SA
unless otherwise noted.