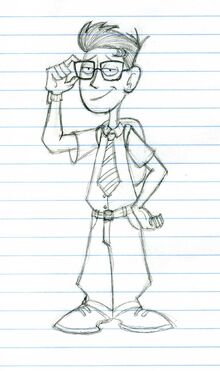 Hello everyone, my name is Tito Chavez. I'm Mexican-American. I live in Benicia, California. I'm currently taking classes in Solano Community College. My dream is to become a cartoonist.
I'm a nerd. I wear glasses. I like cartoons, movies, comic books, anime, manga, and video games. I spend most of my time in my laptop or iPad. I'm that kind of geek. And I'm proud of it!
In case you're wondering why I chose the user name "Turtle Soup", it's because I joined so I can edit some pages in the TMNTPedia page, but now I see it works on all the Wikias. The reason I signed up is because some articles are being removed in Wikipedia.
Community content is available under
CC-BY-SA
unless otherwise noted.