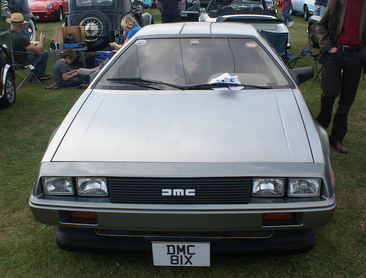 Hey everyone, my name is Steve and I am a fond user of Wikia.
I have been a member of Wikia since November 14th 2009 when I founded my first wiki; The British Wildlife Wiki. As you may be able to tell from the title of my first wiki, I am British.
I play the electric guitar and have ambition to learn bass as well. I listen to mainly rock and metal from the 1970's - early 90's but I do listen to some modern bands as well.
Feel free to leave a message on my Message Wall if you have any questions :)
I am also the founder of The Classic Car Wiki and I help out on a number of other wikis around Wikia.
Other Wikis I edit on:
I am confident with manipulating templates and have my own unique style of setting home/main pages out. If you would like to refit your wiki's main page, just let me know by leaving a message on my Message Wall.
The way I layout homepages is as unique as Giugaro's designs for cars although they all look similar. For example the 1981 DeLorean DMC-12, the 1968 De Tomaso Mangusta, 1975 Maserati Bora, 1975 Maserati Merak, 1974 Volkswagen Scirocco, 1974 Volkswagen Golf and the 1972 Lotus Esprit all look the same and were designed by the same person but were very different.
Wikis which I have made a homepage layout for
Edit
as well as many others!
Skype: Stevoallain Discord Tag: StevoAllain#5813
Email: Click here.
Community content is available under
CC-BY-SA
unless otherwise noted.