*sips Hot Chocolate*
Oh, hello there, didn't see you come in. I'm Teller and welcome to my page.
---
You may not find me much here but I do know a thing or two (or ninety-nine) about editing. I know what I need to know and am open to learning new things about editing.
Here are some places where I do my normal tasks or even speeeeecial tasks. Exciting? Is it not?
The Assassin's Creed Wiki - Currently Staff
Cyanide and Happiness Wiki - Requested Admin Status
---
*eats muffin*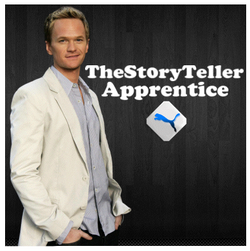 Hmm? What about Avatars? Oh, do I make them? Yes! I make them for anyone who needs one, unless they relate to much to Staff Avatars (ACWIKI ONLY). Wanna know what it's called "High Quality Images Inc." or just HQI. The premium Avatar creation services.
Contact me at: My Cyanide and Happiness Wiki Talkpage
OR
My Assassin's Creed Wiki Message Wall.
High Quality Images: We make High Quality Images.. fast. :D *little music*
Community content is available under
CC-BY-SA
unless otherwise noted.