This is a Community Central user page.
If you find this page on any site other than Community Central, you are viewing a mirror site. Be aware that the page may be outdated, and that the user this page belongs to may have no personal affiliation with any site other than Community Central itself. The original page is located at https://community.fandom.com/wiki/User:Tadejp.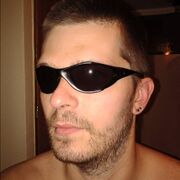 Introduction
Edit
My name is Tadej Persic, I am 36 years old and I was born on July 13 1980. I grew up and still live in Ljubljana, the capital city of Slovenia, which is a country located in the center of Europe. In general I see myself as a pretty liberal and open minded person, a critical thinker and rationalist.
Education
Edit
I'm an ex student of Architecture, while in year 2009 I started attending Informatics (to be more precise IT). I've gained quite a lot of knowledge there (esp. about networks) and I've successfully passed all the exams (actually with very good grades); and now that I am done with the course I will need to finish my thesis. After first changing the subject and mentor (since I wasn't satisfied with the theme) I wasn't doing anything in that regard for almost three years, but in January 2015 I've submitted my diploma thesis' disposition to the College board, and got the (snail) mail with the positive 'decision' at the end of the month; then I finally graduated in November 2015.
Interests
Edit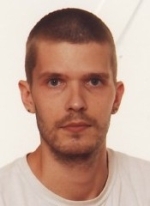 Hmm, a hard (and awkward!) decision about what to add under my "interests". Ok, I am just a usual guy who likes to listen to various types of music, watch movies and television series; South Park, Futurama, Dilbert, and Simpsons are currently my favorites. In my spare time, I also like to browse the World Wide Web (news, science and technology related sites, post on various forums), go to the nature, meet with my friends, and so on.
Then regarding my computing hobbies (which are also part of my profession), well let me see. :) I'm quite interested in scripting in general (rather than in programming from which I've learned a bit of Python and ABC myself, and C# in an IT college... but even on a basic level I suck at it) like batch processing, VBScript and a bit of JavaScript etc., then I like to work with simple web-related "programming languages" such as HTML, CSS etc.), while I also enjoy customizing and tweaking my operating systems (I am actually quite an expert in knowing all the various hidden config. settings and similar), helping family and friends with their computer problems (be it software or hardware related) and so on.
Wikia pages
Edit
These are pages on Wikia on which I contribute and have a profile like this one.
Wikipedia
Edit
I am also a proud member of English Wikipedia from March 25, 2005 onward (as of July 28 2015 the number of my edits is: 1,546), if you want to you can see the list of all my edits under Contributions), and about the same time I registered also at Slovene Wikipedija and on Wikinews. Actually I'm a member of many Wikimedia "sister websites" (such as Wikia, but I contribute the most to the English variant of Wikipedia.
Community content is available under
CC-BY-SA
unless otherwise noted.