Welcome to
Sweetie pie puppy paws profile!
Hello everyone welcome to my profile here you will find every crazy thing about Skyler so keep scrolling!
Name: Skyler pages hòver 

Eye color: black

Hair color: black

Favorite things to say: Dammn, hell nah, W.E., swaaaah, hold up, leggo, W.T.W., LMAO meow, kk,

Favorite singers: Ariana grande, drake, Cris brown, Melanie Martinez, Tamar braxton, K .Michelle, Meghan trainor, Alicia keys, DJ taj, bobby shmurda, Ross lunch, laura Marano

Birth date: April 21,

Favorite colors: pink, purple, red, black and white

Pets: German shepard, Begal, American Cocker Spaniel, Labordor, Toy Poodle

Freinds : Berglund, Annabeth, KC, Nirvana, Pretty, Mist, Sunshine, MP  
If you havent met me allready or if you have, youll know im crazy in love with all breeds and all sorts of dogs big and small im a dog lover, you can pretty much tell by my user name and avatar pic's there always puppys.
BC im a crazy animal lover i dont eat meet, i hate it when animals are harmed, killing animals and there babys just for there meet ive been growing up with animals my whole life weather they were big or small i loved them and boy, when ever i saw a stray dog running around i would always be the first person to run up to it and try to help it as it was my own, once i helped a black and white pit bull puppy find a home.
Im most likely active all the time, so if you wanna talk lol dont be afraid to message me i dont bite im not a mean person....if anything im full of sugar, im thee founder of Animal Club Wiki if your an animal lover like me you should totally join!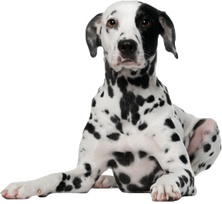 im not that graet at codeing but am very well at it, im running out of things to say most of my information is allready at the top of all this
Things i like:
Candy, Sweet's such as Milk Choocolate, Cupcakes, Cakes, Sugar cookies
I like gardning almost any flower
Puppys, Wolf's are my favorate animals
My fav disney fims number 1 would have to be The lion king
Spring is my fav season, my birthdays in that time of year and its the time when animals wake up from winter and they have there babys
Two broke girls omg i love that show, the charaters in it are toatally funny
Fav dog breed would have to be a spaniel
I make or write my own songs, i want to be a song writer and singer when i grow up
Okay so im a pinkie pie fan shes just like me! shes so crazy i like planing partys we have the same personality
who cant fall in love with this crazy pink pony TBH when i was little i watched and was in love with the original my little pony
These are two of my very best wiki freinds, Annabeth and KC i met them the first 4 weeks of joining wiki, or at least i met annabeth during that time but doesnt mater, they help me with everything, Annabeth taught me about codes and that was something i never even knew about, when ever i need help i dont serch far when i know ive got these two, they help everyone aound here, i mean there message walls are filled with other wiki user's asking them for help and anyuser who doesnt like them, i'll say there real idiots there outstanding and i love them with all my heart