🇸​​​​​🇳​​​​​🇴​​​​​🇼​​​​​🇾​​​​​🇵​​​​​🇺​​​​​🇵​​​​​16: about me!
╚═════╝░╚═╝░░╚══╝░╚════╝░░░░╚═╝░░░╚═╝░░░░░╚═╝░░░╚═╝░░░░░░╚═════╝░╚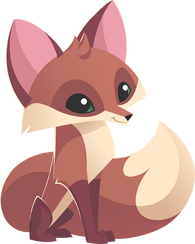 Thanks for stopping by. My name is snowypup16, but you can just call me "🇸​​​​​🇳​​​​​🇴​​​​​🇼​​​​​." I do not make a lot of edits but I try to be as active as I can. If you have any questions about me, my items, or trading, you can contact me on my message wall!
My favorite items!
Edit
My favorite items include:
DJ Headsets
Rare Raccoon Tails
Rare Daisy Hats
But, my favorite of all is... friends!
Items I have!
Edit
Items I have include:
(x1) Red Feather Tail
Green Mystical Spiked Collar
Blue Rare Frying Pan Hat!
Questions or comments? Please contact me on my message wall on the next page. Thank you for reading!
Community content is available under
CC-BY-SA
unless otherwise noted.