Hello, I'm Sannse Cushway.
I'm occasionally asked about my name... it's pronounced "san-say". It's a nickname I've been using since about 2001, and now it's my legal name. Of course, my mother will still call me by my birth name!
I've lived in San Francisco for more than 10 years. I love the city and have no plans to go back to England yet!
My Wikipedia user page is at Wikipedia:User:Sannse, I joined the project in December 2002 and was active there for several years.
Daisy
My Little Girl! What a cutie!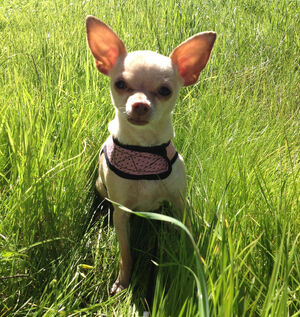 Contact
You can contact me on my Message Wall on any wiki. If you have a technical question, or something that should be kept private, it's better to mail the Community Team using the contact form.
Words of Wisdom
Gathered from here and there...
| | | |
| --- | --- | --- |
| " | Turning my life around is too hard, so I'm gonna rotate it 90 degrees left. | " |
| | | |
| --- | --- | --- |
| " | One click on the rollback link will remove the last version of the article and any other versions by the same person, up to the last version by someone other than that person, but not any versions the person did after the first version by someone else. | " |
| | | |
| --- | --- | --- |
| " | Everyone else is taken, it's time to be me now. | " |
| | | |
| --- | --- | --- |
| " | The only way to do it is to do it. | " |