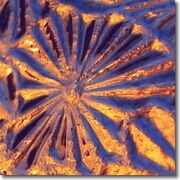 Name:
Timezone:
Contact:
---
English

Hello,

I joined Wikia in June 2006. Since then I am one of Wikia's Community Builders and primarly support German speaking users. As a staffer I've got full access on all Wikia (just for the case you're wondering).

Usually I am around between 9:00 and 19:00 UTC. If you want me, please leave me a note, or type in rieke on IRC; I will hear this whenever I am in the room.

I generally use /away on IRC to flag myself as idle instead of changing the nick, so you've got a good chance by using /whois to find out if I'm there or not. I may forget this sometimes, but it should be reasonably safe.

Ciao, Rieke

Deutsch

Hallo,

seit Juni 2006 gehöre ich zum Community-Support-Team von Wikia und bin vor allem für alle deutschsprachigen Anfragen und Aufgaben zuständig. Als Angestellte habe ich Zugriff auf alle Wikia-Wikis (für den Fall, dass Du Dich wunderst).

Normalerweise bin ich zwischen 9:00 und 19:00 Uhr UTC gut zu erreichen. Wenn Du Hilfe benötigst, kannst Du mir eine Nachricht hinterlassen und bei dringenden Fragen einfach in den Chat kommen und rieke eintippen; das höre ich immer, wenn ich anwesend bin.

Üblicherweise benutze ich im IRC /away an Stelle von Nickänderungen, so dass Du über /whois eine gute Möglichkeit hast, herauszufinden, ob ich da bin oder nicht. Es mag vorkommen, dass ich es mal vergesse, aber es sollte weitgehend zuverlässig sein.

Ciao, Rieke
---
Community content is available under
CC-BY-SA
unless otherwise noted.