Nobody Cares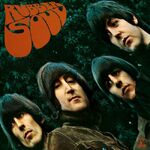 Hi! I'm Nobody Cares! I've been editing wikis since I created my account in July 2009. I am mostly active on humor and music wikis. You will mostly find me on Songpedia, a wiki I run alongside five other users. I'm a teenager who wishes to be a great musicians like the Skiffle and British Invasion artists I listen to. I also enjoy watching comedy shows like The Simpsons (1989), Glee (2009), The Big Band Theory (2007), and How I Met Your Mother. I also like old black and white shows like the Six-Five Special (1956), The Ed Sullivan Show (1947), The Mike Douglas Show (1954), The Monkees (1965), Oh Boy! (1959), A Hard Day's Night (1964), and Help! (1965). You can find me on other popular sites too. I have a YouTube channel called the Classical Music Station it has tons of old songs. I HATE modern music (Artists that became active only on 1990 - Present) I wish modern music gets terminated. I also have a band called "The Fresh Men", we write our own songs, but we perform songs of other artists on performances.
Songpedia • Glee Wiki • LyricWiki • The Beatles Wiki • Un-Club Penguin Wiki • Canning Wiki
The BeatlesRubber Soul • Hey Jude
Community content is available under
CC-BY-SA
unless otherwise noted.