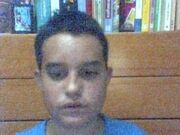 Haj, Ich bön Josep Maria Roca Peña en ich bön 23 jaor aad.
Ich kóm oet Barcelona in Kattelonië, dus bön ich 'ne Kattelaan en ich haop op 'n ónaafhenkelik Kattelonië. Wiejer kal ich ouch Spaans en Portugees, wiel ich 'nen tied in Portugal bön gewaes. Ich höb veural dees drie series gaer: Star Trek, Code Lyoko en Winx Club, en ich haaj wiki's euver dees series in versjillige spraoke.
Euverzèttinge
Edit
Wens se wils det ich get euverzèt of baeter in 't

,

,
,

,

of

, laot den e besjeid achter mit die verzeuk en ich zal 't doon; doe hoofs slechs e besjeid te sjrieve op miene besjeidmoer.
Mien spraoke
Edit
Community content is available under
CC-BY-SA
unless otherwise noted.