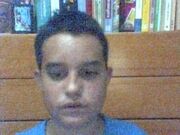 Hallo, ek is Josep Maria Roca Peña en ek is 26 jaar oud.
Ek is van Barcelona, Katalonië, en as Katalaan hoop ek op 'n onafhanklik Katalonië. Ek praat ook Spaans en Portugees, want ek het 'n tyd in Portugal gebly. Ek hou veral van dié drie reekse se: Star Trek, Code Lyoko en Winx Club, en ek het wikis oor dié reekse in verskillende tale.
Vertalings
[
]
As jy wil dat ek iets vertaal of verbeter in

,

,

,

,

of

, stuur my dan 'n berig op my boodskap muur met jou versoek en ek sal die doen.
Myn tale
[
]
Kontak
[
]