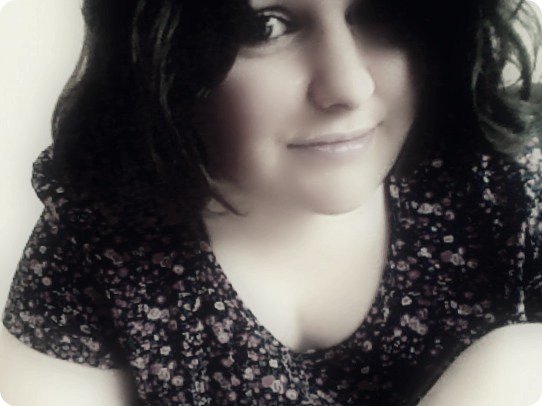 My Name is Jen, I am 18, I am from Manchester, United Kingdom.
I like editing, and doing pages on here, and working on computers, although It never really made me want to Work in computers, I've always wanted to be either a Midwife, or Journalist. but in 2008, I was in a house fire, which I narrowly escaped, it left me traumatised, and I was on holiday at the time it happended, when I got home I was one week away from school, I had started getting anxiety attacks, first time I had them I thought I was dying, and in the end, after years of bullying on top of the anxiety attacks, I dropped out of school. I was 5months from completing what I call the rubbish years of my life (High School) I took my exams but ended up coming out with an D, E and F. as I had missed out on a lot of work and couldn't catch up with any of it.
Most of my teachers told me that if I would have stayed in I was capable of getting C's across the board and gone on to do good in college, but things happen for a reason I guess. with me not having the right grades I had to choose a different route to go down for college. I chose that I wanted to work with Children or Animals, I have been looking for a apprenticeship in either one, but for now its on hold as I'll be having surgery etc, for medical reasons. but once im sorted with that I can't wait to get to work, sort my life out and get it on the right track. I hope one day I can forget about what went on in the house fire and forget about the horrible days of my past, and hopefully see a brighter and future life ahead of me, I would one day like to own my own business, either in Animal care or Child care, and would like to marry and have children of my own one day. all which cannot be done unless I do get my qualifications and get a job.
Thanks for visiting.
Feel free to talk to me etc. -Jen x
Favorites!Edit
TELEVISION:
Hollyoaks
Coronation Street
Eastenders
Waterloo Road
Criminal Minds
Charmed
16 and Pregnant
Teen Mom
MUSIC:
Adele
Plan B
Miley Cyrus
The Beatles
The Smiths
The Cure
UB40
Bob Marley
Elvis Presley
Eminem
Oasis
Robert Pattinson
Maroon 5
FILMS:
P.S I Love You
The Last Song
Leap Year
The Back Up Plan
BOOKS:
All Cecelia Ahern Books, shes just an amazing author!
Magazines... but do they class as the "books" section?
OK! Magazine & Baked and Delicous!
PEOPLE:
My Mum and My Nan, they have been there for me through thick and thin.
My Best Friend, who get's called Gloria or Babygirl. but her real name is Smara pronounced (s-mar-rah)
shes just one of the best friends anyone can ask for, and we have so many good memories I can keep in my heart forever!
PLACES:
Manchester.. because well its my hometown and for some reason I dont think I could move ANYWHERE else!
Turkey.. because its my second home and I go every summer. and because its just one of those beautiful countries, Plus I can speak turkish which is an added bonus! :)
QUOTES:
The thing I want more than anything else? I want to have children. I used to feel for every child I had, I would adopt another. -Marilyn Monroe
To put it bluntly, I seem to have a whole superstructure with no foundation. But I'm working on the foundation.
-Marilyn Monroe
"Truth is, everybody is going to hurt you; you just gotta find the ones worth suffering for." -Bob Marley
OTHER:
I love Make-Up, I have a whole dressing table full of make-up or beauty products, If I could I would do a makeup artist course but there's too much competition now a day to make it even big in the UK or worldwide.
Community content is available under
CC-BY-SA
unless otherwise noted.