┌─────── ∘°∘♡∘°∘ ───────┐
NOTICE
└─────── °∘∘♡∘∘° ───────┘
If you want to have a ban appeal on any of the wikis I moderate, message me here with the thread title "Ban Appeal" and the wiki name to go with it.
☆━━━**•̩̩͙✩•̩̩͙*˚°**•̩̩͙✩•̩̩͙*˚**•̩̩͙✩•̩̩͙*˚°**•̩̩͙✩•̩̩͙*˚**•̩̩͙✩•̩̩͙*˚°**•̩̩͙✩•̩̩͙*˚**•̩̩͙✩•̩̩͙*˚°**•̩̩͙✩•̩̩͙*˚━━━☆
Female ♡ Asian ♡ INTJ ♡ Lucien stan ♡ DMs Open
»» ──────ஓ๑♥๑ஓ ────── ««
许墨 > 白起 > 凌肖 > 周棋洛 > 李泽言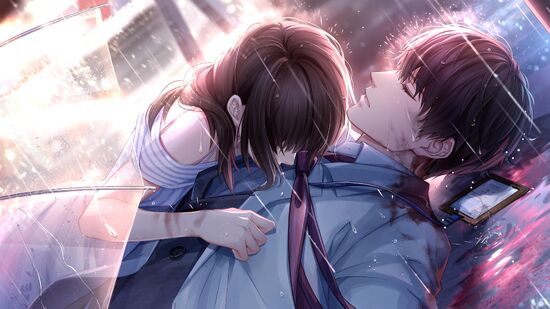 Before you continue, click my Pokefarm? If you join, mark Glaciersong as your referrer please!
Hi, I'm Glaciersong, but my friends call me

Glaceon

or

Glace

for short! I like to create templates, manage wiki design (though I'm not very good at it), adhere pages to consistent formatting, and add files.

When I'm not editing, I study like to read, write, and draw. Some good books are Grandmaster of Demonic Cultivation (MDZS) and any other books written by Mo Xiang Tong Xiu. Romance (+comedy) (+shounen ai) is my favorite genre, yes.
You can find me on these wikis
Prodigy ♥ Devil No. 4 ♥ Viral Hit ♥ Lookism ♥ LUMINE
...and more (click to see all)!
I edit a few wikis at a time, so if I've been inactive somewhere and you have questions, you can always contact me on Community Central. My main focus right now is to adopt Devil Number 4 wiki and clean up Lab Rats wiki.
○o。..:*..:*..:*Ƹ̵̡Ӝ̵̨̄Ʒ
Wow, thanks for clicking my toggle. To the person reading this, I want to wish you a happy Monday! I worked on this profile for hours, can you tell? I'm not very good at HTML, but I coded this whole thing by myself, so it's a source of pride. I even made sure it was somewhat pretty on mobile. The one thing I wish was that it had CSS, so that I could make some elements interactive on toggle.

@Glaciersong [your message in reply here...]

I tried to replicate the old quote format from Discord :p Feel free to send me a friend request just to talk about random things.
Ƹ̵̡Ӝ̵̨̄Ʒ*:.*:..*:...。o○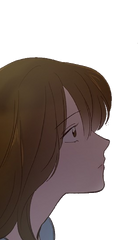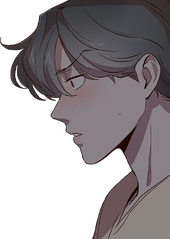 My favorite webtoons:
Devil Number 4
Zero Game
Eleceed
UnOrdinary
○o。..:*..:*..:*Ƹ̵̡Ӝ̵̨̄Ʒ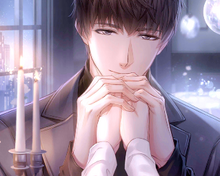 My favorite Fandom of all time is Mr Love Queen's Choice 恋与制作人. My favorite character was initially Kiro, but now I like Lucien. I didn't know what I was getting myself into when I chose MrAngst, but it's too late to regret because I've already invested heavily into his route~ I want to edit the game's wiki, but it seems like they are already on top of things. Who knew that a Chinese game would make me learn more Chinese in one year than I have in ten years...!
Interwiki Activity (see all)

Updated March 21st

Title
# of edits
Last edited
User groups
Community Central
412 edits
04:40, March 21, 2021
Boarding School Juliet Wiki
218 edits
04:56, March 21, 2021
Bureaucrat, Sysop
Viral Hit Wiki
716 edits
04:54, March 21, 2021
Bureaucrat, Rollback, Sysop
Lookism Wikia
1322 edits
04:51, March 21, 2021
Sysop, Thread moderator
Prodigy Math Game Wiki
33922 edits
04:49, March 21, 2021
Bureaucrat, Content moderator, Rollback, Sysop
Disney XD's Lab Rats Wiki
4967 edits
04:48, March 21, 2021
The Advanced Player of the Tutorial Tower Wiki
224 edits
23:25, March 19, 2021
Bureaucrat, Sysop, Founder
Devil Number 4 Wiki
1113 edits
00:59, March 16, 2021
○o。..:*..:*..:*Ƹ̵̡Ӝ̵̨̄Ʒ Ƹ̵̡Ӝ̵̨̄Ʒ*:.*:..*:...。o○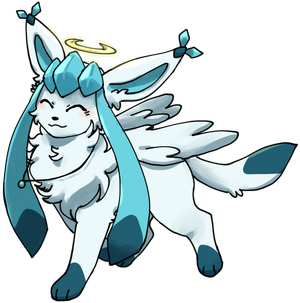 Community content is available under
CC-BY-SA
unless otherwise noted.