Usual Stuff
Edit
My actual name is John. I am a
Father
Musician/Actor
Computer Geek
Collector
Avid Gamer,
I love ancient history and things that have to do with antiquity. I am also an avid gamer. Being a webmaster I have always wanted to learn to use wiki and so I guess it's time I did that, so here I am. I hope that I can offer as much to the community as it will to me.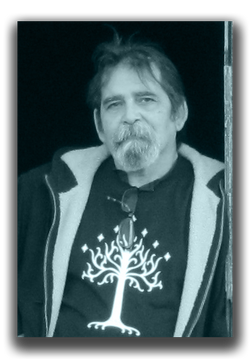 I prefer to keep my family private so needless to say I have very beautiful and intelligent children whom I love greatly. We live on a small farm and my partner and I have lots to do and keep busy incessantly.
Musician/Actor
Edit
Singing and playing guitar for over 51 years have been a large part of my musical career. I also compose and play several other instruments. As an Actor I've been doing it since childhood and Theatre is a very pleasurable and unique thing I enjoy doing, I continue to perform at present at many venues. Computers and music came together years later and I found that scripting and music composition were very similar. At present I have a state of the art recording studio on a system I built specifically for that use. That leads in to...
Computer Geek
Edit
Computers came in to my life at a fairly young age with the Commodore 64 and computers with nothing but a c: prompt and DOS as a command system. As things progressed I continued to do so as well. Although the mouse had been around for many years the worst day in computers for me was when Microsoft decided to tether the public to the mouse. After that came the dumbing down of computers for public use. Any way I continue to educate myself with the use of computers and use Microsoft, as well as several Linux distros and at times Mac's. I have been a webmaster for 13 years and I also build my own computers and have 6 desktops I built, and this moves us on to ...
Collector
Edit
For many years I have collected things, I have extensive collections of books, coins, toys, stamps, autographs, as well as laptops which I use for different Linux distros as I mentioned before. I also have a movie collection vhs/dvd/Blu-ray and records (yes those round black platter shaped things that music cam on), maps and on and on..
Last but not least I have been gaming since the days of Pong, ancient times, and have continued to game up to the present. I started with the oldest consoles but when games began to show up on computers I became a PC gamer and remained so to present. Needless to say I have a huge game collection.
Community content is available under
CC-BY-SA
unless otherwise noted.