Hi there! I am Callofduty4 and I have been using Wikia since late 2008. I currently volunteer as part of Wikia's VSTF.
Feel free to ask me anything you wish on my message wall. I am quite good with technical aspects of wikis, but I can help you with any query you have (or at least point you in the right direction). See you around!
Main projects I contribute to:
---
This is a Community Central user page.
If you find this page on any site other than Community Central, you are viewing a mirror site. Be aware that the page may be outdated, and that the user this page belongs to may have no personal affiliation with any site other than Community Central itself. The original page is located at https://community.fandom.com/wiki/User:Callofduty4.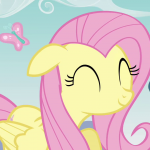 Community content is available under
CC-BY-SA
unless otherwise noted.