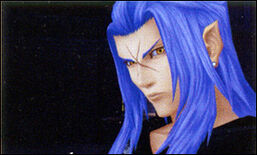 I am Axel'sGirl, I am 14. My favorite color is black. My favorite book series is The Looking Glass Wars. I just finished the third and last one. I have many different interests, as you can tell by the Wikis I am on. My favorite videogame is a tie between Kingdom Hearts 2 and Kingdom Hearts 358/2 Days. I can be found on these Wikis: Kingdom Hearts, Percy Jackson, Final Fantasy, Twilight, Harry Potter, Alice in Wonderland(the new one), Criminal Minds, Pirates of the Caribbean, and The Looking Glass Wars. I am a Christian and I love God!
Community content is available under
CC-BY-SA
unless otherwise noted.