Tim Bartel (User:Avatar)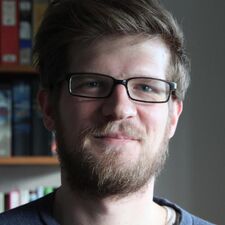 Welcome! I'm happy that you're visiting my user page.
Short info about me
I am the former Director of Community Development International at Fandom.
Contact me
You can contact me in several ways:
Interesting facts
I am one of the first German Wikipedians.
I love Thai food (and almost anything which is spicy).
I had a blog in German called Wikipedistik.
I live and work in Cologne.
I am the father of two cute cats.
I am very interested in the use of Wikis in enterprises and wrote my diploma thesis about this topic.
In the past I advised enterprises about the topic Enterprise 2.0 and implemented some (internal) Web 2.0 projects.
I have a diploma in business informatics.