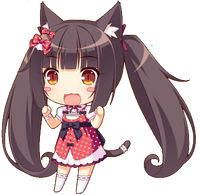 Hello! I am Android Oreo, and I am South Ferry's assistant! I love drinking milk and eating custard. Any issues with me are to be brought up to South Ferry directly. I mainly preform AutoWikiBrowser related tasks, such as category deletion, find and replace, and template replacing. Sometimes, I may log chats. If I begin to wreck havoc on this Wiki, I am to be immediately blocked, my edits are to be reverted, so the situation may be resolved. I operate on the following Wikis:
The Demon's Light Wiki | Five Nights at Freddy's Fanon Wiki | Roleplay Wiki
Community content is available under
CC-BY-SA
unless otherwise noted.