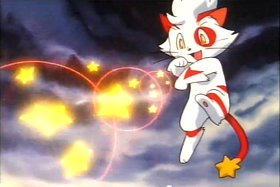 I am an admin and editor of the Tokupedia wikis, which focuses on live action superheroes, giant monsters and anime adaptations from Japan. The overall goal of Tokupedia is to unite the fandoms of these shows and films and provide information on them to the best of our ability.
As you can imagine, this is not without challenges, most of the stuff we are working on is obscure from the western world's public eye and blocked by a language barrier. Sometimes the lack of reliable info sources online make a lot of our pages come back empty handed. However, the other admins and I are not deterred by this and continue to move forward.

We need people who are versed in the Japanese language and can obtain reliable info on the subject.
If you are looking for a challenge, join Project Tokupeida today! Preserving Tokusatsu for fandom and a better tomorrow!
Wikis I also contribute to
Edit
Community content is available under
CC-BY-SA
unless otherwise noted.