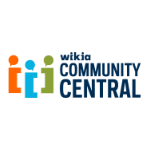 Welcome to Central Wikia, Pce3@ij.net!
We're a friendly community here; most of us are active on an individual wiki, and many of us are active on more than one.
If you're looking for help, a help wiki can be found here, and you're welcome to ask the community questions on the Community Central Forum. If you need assistance from a staff member, you can contact the Community Team using Special:Contact. Protection and w:c:help:Help:Protection
You can get live help from community members and staff in our IRC channel. There are also channels for larger Wikia and their communities. Here you can socialize and get to know your community!
If you have an idea for a new wiki, please create one! Check out our list of new wikis and see if any of them interest you. A directory of existing wikis is also available.
Finally, please keep an eye on the recent changes to see what the community is up to here.
Enjoy! -- Sarah Manley
(Talk) 22:59, 24 May 2010
Re: Please revert a wrongful deletion...
Edit
imho, I'm not an admin on healthyrecipes nor, vstf, nor staff. So there's nothing I can do. You may want to talk to one of the staff about this. ~ Daniel Friesen (DanTMan, Nadir Seen Fire) (Local Talk ⁝ Animanga Talk) 01:52, November 8, 2011 (UTC)
Thanks Daniel. I was able to recover the content of the recipe without help from the user who deleted it or from the administrative staff. The only remaining issue was how to handle deletions in the future. Since I was referred to submissions and copyrights and disclaimers and the like it appears that following the policy of "DO NOT TRUST US" is the right way to go. --imho 07:36, November 8, 2011 (UTC)
Community content is available under
CC-BY-SA
unless otherwise noted.