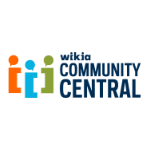 Welcome to Community Central, Michael von Preußen!
We are a friendly community here, most of us are active on an individual wiki, and many of us are active on more than one.
If you're looking for help, a help wiki can be found here, and you're welcome to ask the community questions on the Help Desk. You can also contact me on my talk page. If you need assistance from a member of staff, you can contact the Community Team using Special:Contact.
You can get live help from community members and staff in our IRC channel. There are also channels for larger Wikia and their communities. Here you can socialize and get to know your community!
If you have an idea for a new wiki, please feel free to create one! Check out our list of new wikis and see if any of them interest you. A directory of existing wikis is also available.
Finally, please keep an eye on the recent changes to see what the community is up to here.
Enjoy! —

01:30, 31 May 2009 (UTC)
You wiki has been setup. Everything should be ready. —

01:31, 31 May 2009 (UTC)
Sirno1 didn't purposely break the headers of the AWA page. It just happens due to poor coding in the WYSIWYG mode. When a user decides not to use it (like Sirno1) and goes into source mode, the poor code re-asserts itself. Resa1983 01:17, October 9, 2010 (UTC)
Community content is available under
CC-BY-SA
unless otherwise noted.