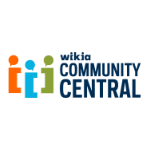 Welcome to Central Wikia, Kacieh!
We're a friendly community here; most of us are active on an individual wiki, and many of us are active on more than one.
If you're looking for help, a help wiki can be found here, and you're welcome to ask the community questions on the Help Desk. If you need assistance from a staff member, you can contact the Community Team using Special:Contact.
You can get live help from community members and staff in our IRC channel. There are also channels for larger Wikia and their communities. Here you can socialize and get to know your community!
If you have an idea for a new wiki, please create one! Check out our list of new wikis and see if any of them interest you. A directory of existing wikis is also available.
Finally, please keep an eye on the recent changes to see what the community is up to here.
Enjoy! -- Sarah Manley (Talk) 22:55, January 4, 2010
Hey, can you help me on one my articles on my wiki?--Celtic22☤ 00:55, February 24, 2010 (UTC)
The Roman Catholicism Wiki. I just need help on the article Jesus. I need you to link the words that are related to the topic (ex.[[John The Baptist]]) so I can make articles on them.--Celtic22☤ 00:38, February 25, 2010 (UTC)
Hi :) that's something you can do yourself. You just need to edit the page and add in the links, you don't need Wikia staff for that. If you are stuck with how to make links, you might want to ask on the Community Central Forum, there are lots of other users to help you there. Good luck with the wiki! -- sannse (talk) 00:52, February 25, 2010 (UTC)
Request for adoption
Edit
I reqested to become the bureaucrat of iCarly Wiki, since the current one hasn't edited since January, and I would like to be able to grant rollback rights. But the adoptions only apply to inactive wikis. Could you help me with this? -- SeddieBerserker (talk) 01:23, August 25, 2010 (UTC)
Dragon Ball Wiki
Edit
Hello! The situation is getting worse and worse at Dragon Ball Wikia. Some Admins have created their own website and want us to stop editing articles at wikia.
The wiki is vandalized, and their is nobody to take care of this. User SSJ4 Lewich blocked me for no reasons and without leaving me any message. He did this because he knows I am one of the most active users still at Dragon Ball Wikia.
Can you do something. Please to stop this. Stop the vandale. Help us save our wiki. We need help as soon as possible.
Sincerly. Jeangabin666 20:29, December 4, 2010 (UTC)
Why a football note?
Edit
I followed the Wikia Staff Blog to learn about and prepare for changes in Wikia. A message about football is just spam for me. Is there a way I can keep up with Wikia changes without getting football news, recipes, drinks, and news about Glee? Argadi 01:54, February 4, 2011 (UTC)
New "What Do You Love" Community Giveaway logo
Edit
I Made It Myself
"All You Need Is Love" is a song by The Beatles, What I love? It's The Beatles. (see my comment)

-- paul mccartney   Songpedia The Beatles Chat  Contribs   07:04, February 6, 2011 (UTC)
Admin requesting chat features I don't know anything about.
Edit
He had suggested that I add chat forms and IRC. I have no idea what these are or how to get them on my wiki, United Alliance Wiki. Please help.

Captain Matthew O'malley 20:08, February 19, 2011 (UTC)
Superpower wiki Contest
Edit
Hey Kacieh, I have a new thing going on the Superpower Wiki, a contest. If you could let the community know. Connect them to these pages: Here, here, and here. If I need to do anything for you, I am more than happy.
--KaidbTalkBlog 22:15, February 28, 2011 (UTC)
What a cool idea!! I tweeted and Facebook posted the contest link from our Wikia accounts. Hopefully that will help drive some traffic to the wiki. Great job! -- Kacie (talk) 03:13, March 1, 2011 (UTC)
Why did you disable comments on your latest blog post? Mr. Grille (contact) 20:03, March 7, 2011 (UTC)
Commenting should be enabled- let me know if you're still having trouble. -- Kacie (talk) 20:05, March 7, 2011 (UTC)
hii my name is daisy !!1 just wanted to stop by and say hii!!=]
hii i am daisy as u should no i am new few weeks or so !!!!Longdaisy crazy 10:51, May 20, 2011 (UTC)
hey its daisy
Edit
um........... idnt really no if u any u can help cuz i astill looking 4 the best wiki so if u no any can u plzzz tell me cuz i want to put something at the front!! thx from daisyLongdaisy crazy
Where is that stuff toy in you're display pic from.
Community content is available under
CC-BY-SA
unless otherwise noted.