League of Legends
Edit
Thank you very much, i'll be joining the hardwork later in the day to start the items articles. If you could improve the logo that would be awesome.- KazMx "Wolf" (T • C • E) 19:08, 6 May 2009 (UTC)
Flying Dragon Wiki
Edit
Hi. I can't seem to get my wiki's logo up, for some reason it won't let me putting it up for me: A copy of the logo's here: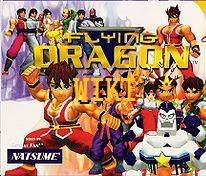 Plus, thanks for making the logo for the medievil wiki, the wiki really needed it. --Aeris97 22:39, 7 May 2009 (UTC)Aeris97 (BY THE WAY, I'm FROM THE FLYING DRAGON WIKI).
P.S. - Leave me your response on my talk page please, ok? --Aeris97 19:18, 8 May 2009 (UTC)Aeris97 (talk)
Hi... i saw that you made the logo for the america's best dance crew wiki & i was wondering what font you used for that? and how i could make something similiar? I am creating a tabloid called "Real Scoop on America's Best Dance Crew" so if you could help me it would be much appreciated. Thanks. My email is rs.girl058@gmail.com so you can contact me on that. 76.226.91.97 21:23, 9 May 2009 (UTC)Rasmeet
Problems with something I'm trying to do on Gearspedia
Edit
Hi Joe, long time no see. I'm tryin to the little symbols in the top right hand corner of an article, (in the title line), that tell you what games the subject appeared in etc. This page on the Fallout Wiki is a good example: see the little images that say "Fallout", "Fallout 2", etc? They're what I mean.
I have tried to copy the code from the templates that make this work (on the Fallout Wiki; Template:Games and Template:Gameicon and what I think is the relevent code from the MediaWiki:Common.css file. However it just won't work. I have also tried the code from Halopedia (Template:Era and Template:Eraicon) and Wookiepedia (Template:Era and Template:Eraicon), and their respective MediaWiki:Common.css codes. Each one was different in one way or another, but it still won't work.
It's driving me crazy, I hate being totally stumped by something. What am I doing, or have done, wrong?
Thanks, --EightyOne (talk) 11:50, 13 May 2009 (UTC)
I have just added the code from the Fallout Wiki MediaWiki:Common.js, but still nothing. I have tried it with and without the code from the Common.css. Have I made a mistake in the Gameicon template? I change large sections of this to make it relevent to Gearspedia, so I could have removed something important by accident. The images that I have used in the template are just temporary, to see if it works. --EightyOne (talk) 17:54, 13 May 2009 (UTC)
Joe, thank you so so much! I saw those <pre> tags and wondered if they were meant to be there, but thought that they must be. If you don't mind my asking, how did you learn things like .css, javascript, and the more complex wiki functions? I looked all over wiki help for info on these kind of things but never really found what I was looking for. Did you know it before you went to work with Wikia, or did they teach you? Once again, thanks so much, --EightyOne (talk) 18:39, 13 May 2009 (UTC)
Always a pleasure to have you helping! Thanks for the tips. I know what you mean about learning new things being interesting. Gearspedia is the first (and only) wiki I have properly been involved in. I have learnt so much just for fiddling around and using the preview button alot. I now spend more time messing around with templates and the MediaWiki files than making mainspace edits other than copyediting! I'm always interested to learn more about how they work. Anyway, thanks again for all your help. --EightyOne (talk) 19:22, 13 May 2009 (UTC)
____________________________________________________________________________________________________________________________
Joe, I'm so sorry to bother you again, but there's a problem. Take a look at these pages: Dominic Santiago, Skorge, and Queen Myrrah. The icons push down a section of the page. In addition, the images on the Marcus Fenix article have not changed to the new ones (I have refreshed the browser cache). --EightyOne (talk) 19:49, 13 May 2009 (UTC)
I love you for that
Edit
Thank you for the logo, seriously.--Signed by His Lordship, Benndak 20:39, 15 May 2009 (UTC)
Thank you so much
Edit
The logo on the Law Wiki looks wonderful, thank you so much. --RiddickCOMM 19:29, 19 May 2009 (UTC)
New skin + logo for The Sims Wiki
Edit
I can't access the preview. --a_morris (talk) 20:11, 22 May 2009 (UTC)
I like it. However, I have already begun a community wide logo contest, so I couldn't accept your logo without going through the submission and voting process. You can submit your logo here. --a_morris (talk) 13:27, 23 May 2009 (UTC)
Creative Common nc License
Edit
Hi JoePlay, this is Reinhart77 from the Castlevania Wiki. I recently started posting some images that I've found under the creative common licenses. Most people who use these licenses put in a clause "nc" or "non-commercial" and "nd" or "non-derivative". I looked at those and thought "I'm not doing this to make money" and "I'm not altering the images in any way, just adding them to a gallery and giving a proper credit and link back to the author's original page". Then when I started doing some searches for Castlevania related images on Google, I ran across some information about how Wiki Media is now handling creative commons licenses which have "nc" or "nd" clauses in them. It makes it very clear that you're not supposed to upload any images with those clauses. I'm not sure about what Wikia's policy is though. I don't think of adding content to a wiki as a commercial application, but I suppose wikia itself is making money from ads on its site, so it is getting some kind of commercial use out of any contents. I see all sorts of pages that say Wikia is using the GFDL license and that they are not compatible, but I also ran across a page "http://community.wikia.com/wiki/Creative_Commons", which is confusing me. It says "As of June 2005, all sister projects of Wikia are licensed under the CC-BY-NC-SA." Is this implying in some way that we may upload content under an nc license, or is that just wishful thinking on my part? Anyways, I guess I want to know if I need to take down all my nc/nd images I just uploaded or else contact each artist and get explicit permission to host the file. Here are two examples, one from flicker [[1]] and another from Deviant Art [[2]]. Thanks, --Reinhart77 20:27, 23 May 2009 (UTC)
Thanks a bunch. That was a pretty quick response considering it was Memorial weekend.--Reinhart77 04:25, 27 May 2009 (UTC)
Fairly OddParents Wiki
Edit
Hello again JoePlay, I was hoping if you could make a logo for the Fairly OddParents Wiki? If not then I completely understand. -The Forgotten Beast 18:55, 25 May 2009 (UTC)
Re: StarCraft outreach
Edit
Announcing the contest at SC2Pod's community tracker would probably draw a lot of attention. They use some sort of RSS feed system. I'm in close communication with StarCraft Legacy, and sometimes deal with Shadowie (from SC2pod), StarCraft.org, Blizzplanet and StarCraft2Forum. (Starfeeder and SC2Blog have both occasionally posted stuff on the wiki too.) I'll have to establish a tighter communication network, and send you those email addresses. PSH aka Kimera 757 (talk) 22:42, 26 May 2009 (UTC)
Shadowie didn't give his email address but I can still PM him on SC2pod. He had this to say: "If you guys got some rss feed only for news, just send that url and I can add you to the tracker as well." PSH aka Kimera 757 (talk) 23:04, 27 May 2009 (UTC)
How does the RSS feed know which are "new" articles and which aren't? (That'll help in designing the page and/or template.) PSH aka Kimera 757 (talk) 01:42, 28 May 2009 (UTC)
The contest is up at StarCraft Legacy! :D PSH aka Kimera 757 (talk) 11:27, 4 June 2009 (UTC)
Community content is available under
CC-BY-SA
unless otherwise noted.