NHL Board The Wiki
Edit
Hi Joe, thanks for the kind words. Like I said when I submitted my application, we're a small but fervent bunch! So far so good on our front, but if we run into any problems I'll be sure to let you know. Thanks!
thanx alot!!
Edit
thanx so much forr the logo its awesome, now how do i put it on the meet the browns wiki??
awesome thanx ALOT!!!
Dragon Age Wiki
Edit
Hello Joe.
I am a new member to the Dragon Age Wiki. My question is, is it possible to add more direct links to categories from the left hand panel? Where currently it list the standard editors picks and the like as well as only two Dragon Age specific ones, Creatures and Darkspawn. It would be helpful I think to have some more of the other categories linked directly from there.
Thanks for any help, I am a total noob when it comes to wikis.
Dragon Age Admin
Edit
I would proudly take up the Dragon Age admin banner. I am on my PC most days and will probably be checking up on wikia every few hours.
)
Selty 19:18, 12 March 2009 (UTC)
Hey me and a few friends are Planning on developing a Wiki on Forgotten Realms Abyss. We love your work you have done with other member's if you could help us out we would greatly appreciate it.
Ps. We have posted help on the Logo Creation Section
Thanks Fury
Assassins Creed
Edit
Hey there Joe!! I have recently created an account on the Assassins Creed Wiki and because of the current Administrator situation, or lack there of, was wondering if you could please see to it that I receive both Administrator and Bureaucrat rights. For proof I can be trusted, you may know me better as
Enyalius - God of War Wiki
Randy Andy - Gears of War Wiki
EwCDnaudee419 - Halopedia

If you have any questions or concerns feel free to contact me on either the Assassins Creed Wikia as Hells Angel or on Halopedia as EwCDnaudee419. Thanks!! --Hells Angel 10:07, 16 March 2009 (UTC)
Thank You!! --Hells Angel 18:11, 16 March 2009 (UTC)
good job
Edit
Insert non-formatted text here you did a great job on all the new things you have added to the silent hill wiki i really appreciate it so thanx
how do i merge the articales of alex's costumes with his character articale

Achievement Wiki
Edit
I found the logo both awesome in design, and very humorous. Just wanted to send out my large gratitude. Thanks again! :) Setherex 01:19, 21 March 2009 (UTC)
i found this website with only a playstation logo that stated their names.
Flying Dragon Wiki
Edit
Hi. I can't seem to get my wiki's logo up, for some reason it won't let me putting it up for me: A copy of the logo's here: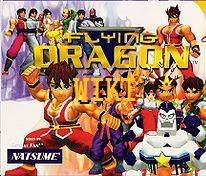 Plus, thanks for making the logo for the medievil wiki, the wiki really needed it. --Aeris97 22:39, 7 May 2009 (UTC)Aeris97 (BY THE WAY, I'm FROM THE FLYING DRAGON WIKI).
P.S. - Leave me your response on my talk page please, ok? --Aeris97 19:18, 8 May 2009 (UTC)Aeris97 (talk)
Thanks a bunch
Edit
Thanks dude! My wiki was really needing a logo, i don't know why it wasn't working for me, though. Either way, thanks! --Aeris97 19:44, 8 May 2009 (UTC)Aeris97 (talk)
Community content is available under
CC-BY-SA
unless otherwise noted.