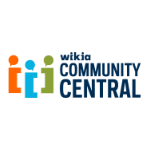 Welcome to Central Wikia, Dr. Clayton Forrestor!
We're a friendly community here; most of us are active on an individual wiki, and many of us are active on more than one.
If you're looking for help, a help wiki can be found here, and you're welcome to ask the community questions on the Community Central Forum. If you need assistance from a staff member, you can contact the Community Team using Special:Contact.
You can get live help from community members and staff in our IRC channel. There are also channels for larger Wikia and their communities. Here you can socialize and get to know your community!
If you have an idea for a new wiki, please create one! Check out our list of new wikis and see if any of them interest you. A directory of existing wikis is also available.
Finally, please keep an eye on the recent changes to see what the community is up to here.
Enjoy! -- Charitwo (Talk) 21:36, 23 June 2010
The Evil Dr. F talk 01:56, July 8, 2010 (UTC)
Fancy signatures messing up text wrap?
Edit
I've noticed a couple of the fancy sigs seem to be messing text wrap.
Specifically, whenever I post after Bukkithead or Uberob, my text doesn't wrap. If I move my post ahead of theirs, the text will wrap correctly.
I've notice that, unlike yours, Nag's, and others', these two guys have an extra vertical bar character that appears on the next line below their sigs.
Example: w:c:borderlands:Forum:You_play_Borderlands_too_much_when
Could you take a look at their sigs and see what's wrong?
THX! -- i cant configure to fetch:User:MeMadeIt/sig1 01:13, July 29, 2010 (UTC)
i will get right on that MMI. ty. The Evil Dr. F talk 01:57, July 29, 2010 (UTC)
Dr F i read about that guy wanting to change around this wiki, since i am not a registered user, will i not be able make comments or start a forum topic, say it isn't so, i really like this site and i cannot sign up for it, but i alway leave my sig so you guys know it's me. xbox GT SinsterNobody64.202.61.10 08:13, August 13, 2010 (UTC)
Looks like a proxy user bypassing the blocks. I've reported it to the Community Support team. If you see the person reappear, please use Special:Contact (on the wiki) to report it. Thanks. JoePlay
(talk) 23:00, November 10, 2011 (UTC)
Community content is available under
CC-BY-SA
unless otherwise noted.