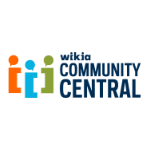 Welcome to Central Wikia, Abce2!
We're a friendly community here; most of us are active on an individual wiki, and many of us are active on more than one.
If you're looking for help, a help wiki can be found here, and you're welcome to ask the community questions on the Help Desk. If you need assistance from a staff member, you can contact the Community Team using Special:Contact.
You can get live help from community members and staff in our IRC channel. There are also channels for larger Wikia and their communities. Here you can socialize and get to know your community!
If you have an idea for a new wiki, please create one! Check out our list of new wikis and see if any of them interest you. A directory of existing wikis is also available.
Finally, please keep an eye on the recent changes to see what the community is up to here.
Enjoy! -- BlueDevil (Talk) 18:42, 14 July 2009
Portugese
Edit
I saw what you wrote on koisuru's talk page about the portugese guy.Do you speak portugese?

Drago99 Hawktor!! Keyboards are not for eating!!!! 23:23, May 22, 2010 (UTC)
oh ok it is just you sounded pretty confident what it meant so I thought you knew portugese.I hope that your pal Koisuru will help with the code for my wiki [1].

Drago99 Hawktor!! Keyboards are not for eating!!!! 23:32, May 22, 2010 (UTC)
To make sure you read what I posted on my talk page:
"VDA is a free to use, javascript library made to assist in combating vandalism, as it's called the VanDal-fighting Assistant (see w:c:vda:VDA Documentation, w:c:vda:Libraries, and w:c:vda:VDA Wiki)."
Hope that answers you questions, and if you have more you should contact the developers of VDA. --azuris(talk) 02:19, September 6, 2010 (UTC)
Special:Contact
Edit
The read more feature can be disabled--God (Pray) 18:38, December 11, 2010 (UTC)
do you want to be friendslilcooley 20:00, February 4, 2011 (UTC)lilcooley14
Community content is available under
CC-BY-SA
unless otherwise noted.