Got a question about this topic?
Head on over to the Forum!
You can use this space to suggest improvements to the help page.
Is it possible to rename an image file once the file has been uploaded?
--Thisismyusername 09:54, November 22, 2009 (UTC)
Use Special:MovePage -- najevi 16:45, November 24, 2009 (UTC)
I'm an admin on the PR Wikia. We recently changed the site's main color, and I now need to know how to change the default caption text color for images. Ozu Miyuki 01:29, April 30, 2010 (UTC)
New layout
Edit
Is there any way to remove the "Added by" text that is shown under images in the new wikia? It's really distracting and unnecessary, in my opinion. --Fideo Ardena 11:24, November 5, 2010 (UTC)
When I am uploading a new version of an image in my wiki, It doesn't change, it remains the old version of the image. can someone please tell me why is this error happening? ZJ P|T|C(PVZCC) 06:38, June 5, 2011 (UTC)
Hi, Unfortunately there is a bug that images are not fully updating properly right now. Our technical team is working on fixing this. Thanks for the report and your patience as we work through this. Best, --Sarah (help forum | blog) 16:28, June 6, 2011 (UTC)
Adding a link to an image
Edit
I don't see how to add links to images, is this possible at all? I generally prefer to edit in the source view, but doing [[File:My_Image.png|thumb|100px|link=My Page|Go to my page]] doesn't appear to work, the image just opens as normal. It might help to either clarify this, or provide instructions for adding image links without having to use a gallery or slideshow, as these are awfully wasteful for a single image link! -- Haravikk 16:52, June 28, 2011 (UTC)
That should be working -- where are you having an issue? --Sarah (help forum | blog) 20:21, June 28, 2011 (UTC)

Ack, sorry it was me misunderstanding the significance of thumb in preventing the creation of a link. -- Haravikk 21:25, June 28, 2011 (UTC)
Images not getting updated
Edit
When I upload a new version of a certain file (this for example) it doesn't get updated and I have to rename it so it appears as the version I recently uploaded. And I thought it was because it's in SVG format but I have uploaded in the past similar photos + there is problem with a simple PNG image. What do I have to do? DimitrisLoveIvi (talk) 11:15, November 24, 2013 (UTC)
Image not getting updated as well
Edit
Problem is similar with the problem above. I uploaded new version of images but it doesn't get updated. I sent the bug report but it still doesn't get updated.
http://narutofanon.wikia.com/wiki/File:Nature_Icon_Ijigen.svg
Another one is that it looks updated, but when I post it on an article, it shows the older version image.
http://narutofanon.wikia.com/wiki/File:Nature_Icon_Sprite.svg
Akiyuri (talk) 13:32, December 7, 2013 (UTC)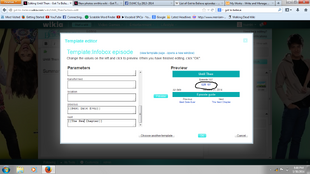 Why i upload photos to wikia are corrupted? Like this photo at the right
—This unsigned comment is by Youht90 (wall • contribs) . Please sign your posts with ~~~~!
Community content is available under
CC-BY-SA
unless otherwise noted.