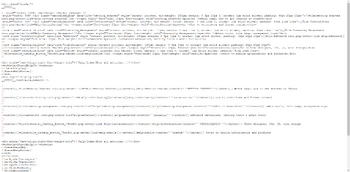 The view source function, also called the raw function, is a handy way to view the source of a specific article. This forces a specific article to display its source code. "View Source" is only available on the desktop version, and is not accessible through the mobile skin.
Why does "View Source" appear on articles?
The "View Source" icon appears in place of the "Edit" button on pages with a protection level enabled, be it autoconfirmed or sysop-protected.
However, if the "View Source" icon appears on pages that aren't protected, then the user trying to edit the article is either blocked locally on the wiki the article belongs to, or globally across the Fandom network.
How to view source

On any Fandom article page:
At the end of the URL, add the following text: ?action=raw
Visit that link; the page should display the source code of the article.
Alternatively viewing the source from the Edit menu.
You can click the "View Source" button on protected pages or wherever it appears. However, if you are an autoconfirmed user in semi-protected pages, or a content moderator in fully protected pages, the "View Source" button will turn into the "Edit" button. However, this button will always appear in non-whitelisted MediaWiki pages and personal CSS/JavaScript pages of other users.

There's a nifty script at the Fandom Developers Wiki that adds a View Source button to your pages. Another script, called View Raw adds a "Raw" button to your pages.
Tips and tricks
If you want to make a page or template by starting with a protected page's source code, you can copy the source code and paste it on source editing area.
Copy and pasting the source of the page in VisualEditor will automatically put the <nowiki> and </nowiki> between wikitext content. Instead, the copied source should either be pasted in the classic source editor, or in the VisualEditor's source editor.
If you would like to be able to see the source code of other people's messages, you can enable View Source in your preferences. Go to the "Under the Hood" tab, and under "Advanced Display Options", click "Enable View source on threads". This will add "Source Mode" to the menu that appears on each message. On wikis where the Message Wall is disabled you cannot modify the view source on threads preference.
See also
Further help and feedback
Community content is available under
CC-BY-SA
unless otherwise noted.