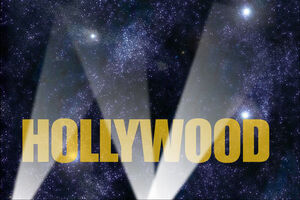 Fandom Spotlights are images and links that appear at the bottom of each page in the Fan Feed with the header "Explore Wikis". The spotlights are created by Fandom staff and run for a few weeks.
Although most of the spotlighted communities are chosen independently by Fandom staff, Fandom users can also request a spotlight for any English-speaking community by adding a request here. Non-English spotlights may be requested on the Community Wiki for the appropriate language.
Guidelines for selection
When you request a spotlight, your community should have:
At least 200 content pages, not counting stub articles.
A main page with at least one picture and clear links to the most important content.
A clear category structure to help readers navigate around the site. Every content page should be in a category — meaning that Special:UncategorizedPages should be empty.
A stable leadership team promoting a friendly vibe. The community should not be in the middle of choosing new admins or any other upheavals.
A customized design. Wikis using stock designs included in the creation process will not be considered.
Articles and discussions free from offensive language or inappropriate images.
Promoting your community
If a community that you work on hasn't been spotlighted yet, don't despair! There are lots of ways to promote the community and attract new contributors. You can start by checking out Help:Building a community for tips on how to bring more attention to your project.
Helpful tips
If you are not an administrator for the community that you wish to spotlight, please discuss it with the local administrators first and provide a link to the conversation as part of your request. They will be responsible for handling any influx of new contributors and need to be ready and willing to do so.
You can request up to two spotlights a year for your community; these can either be back-to-back or spread out by several months.
International Spotlights should be requested through the spotlights request page on Community wiki for your language.
Further help and feedback