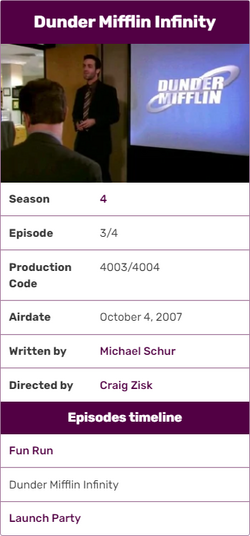 Infoboxes are like fact sheets or sidebars in magazine articles; designed to present a summary of the topic of the page. They present important points in an organized and quickly readable format. Infoboxes are generally made using templates, to create consistency across a community.
Fandom has developed a consistent way to code infoboxes, called Portable Infoboxes, to enable them to display well across different devices, which this page details. There are no changes to how you use an infobox on an article — instead, the changes affect how it is written on a template page. Fandom considers use of Portable Infoboxes to be standard for their communities, and safe and stable for common practical use.
A tool to help with the migration of existing infoboxes has also been created. More information about this can be found on Help:Infobox migration, and a full step-by-step walkthrough can be found at Help:Infobox migration/Walkthrough.
Useful links
How to add an infobox to an article
How to create an infobox
How to alter the infobox layout
How to use multiple images or videos
How to group data
Advanced options
Examples
Further help and feedback