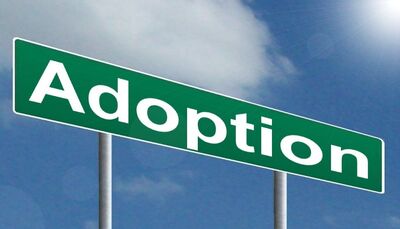 Sometimes, a community just stops. Editing dries up. The administrative staff leaves. No new editors arrive. It becomes inactive.
And then you discover it. You want to revive it. You want to edit the CSS or JS pages. You want to change a system message. But you can't, because you're not an admin.
In this situation, you can adopt the community.
With the demonstrated permission of your community, you can also use the Adoption:Requests page to grant you rights when an otherwise active community has no active bureaucrat, and therefore no practical method of promoting its users.
How to adopt
Follow these simple steps and you will be on your way to adopting a community!
Read over the adoption guidelines to make sure you are eligible to adopt the community, and that the community is eligible to be adopted.
Scroll down, and pick the type of wiki that most closely matches your desired wiki: TV/Movie, Games, Anime or Other.
On the resulting page, enter the name of your community and click Create new request.
Answer the questions that appear so the staff member who reviews your request has a bit more information. If there is already a request for your community, simply put "Community Name (2)" (or 3, or 4...) as the name.
Click Submit and your request will be online!
Important notes about the process
Once your request is made, please allow up to a week for a reply from a staff member. While some fellow users may leave helpful comments on your request, official replies will come from a member of the Community Team, who will have
in their signature.
When your request is reviewed by a staff member, it will be marked as "completed", no matter whether it's approved or declined.
In the case of unsuccessful requests, staff may ask you to contact them on their Community Central message wall to provide more information. Or they may tell you to re-apply with a brand new application when you've come into better compliance with the guidelines.
Once a request has been marked as completed, however, please don't add more content to that request. Staff do not monitor completed requests and will likely never see your message. Also, please don't re-open a completed request.
If you have any questions about the resolution of your completed request, please leave a message on the wall of the staff member who answered the request.
Answers to frequently asked questions
You do not need to adopt a community to merge it with another, larger community on the same subject. For more information on how to merge communities see Help:Merging communities, or ask a staff member for guidance.
You do not need to adopt a community that you yourself founded. You already have admin and bureaucrat rights.
You may use the adoptions process to gain bureaucrat rights when you already have administrator rights. Make sure to get support from any other active admins first.
If there are recently active administrators, but no bureaucrats to grant the rights, you can adopt the wiki with the administrators' support. Make sure to include a link in your request to where they supported your promotion.
More than one user can request an adoption together, but there must be clearly stated agreement as to what rights (administrator/bureaucrat) each person will get linked in the request.
Demonstrated editing ability on another wiki cannot be considered. What's important to the adoptions process is your work on the wiki you wish to adopt. We need to see not just that you can edit, but that you're actually interested in the topic of the wiki at hand.
Administrators who have been inactive for more than a year will be removed upon successful adoption. If your wiki has admin who have edited within the last year, though, make sure you reach out to them. Who knows? A little message may be all it takes to get them back in the game!
Adopting a community does not give you a "founder" tag on your profile masthead. Only the person who created the community has that tag. Removing the rights from a founder also removes the founder tag, so it's possible that your wiki doesn't have anyone with a founder tag anymore.
Next pages
Further help and feedback
Community content is available under
CC-BY-SA
unless otherwise noted.