Adding photos is a simple and great way to improve any article.
Step-by-Step
To start, click the Edit button to enter the Wikia editor.
Once in the editor, click on the photo upload button on the right rail of the editor toolbar.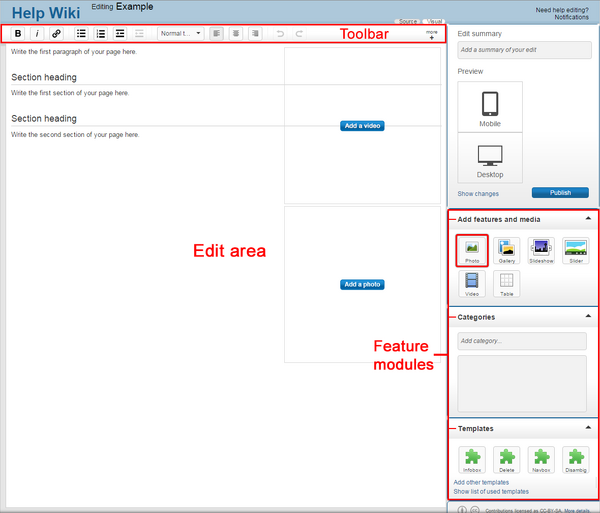 A pop-up will appear, which will allow you to Upload a photo from your computer.
You can also search for find photos already added to the wiki by others or on Flickr.com.
Once you choose a photo to add, click upload.
Next you will be able to adjust the size and placement of the photo. You can also provide a caption, which will display below the photo.
If you would like to provide adjust more details about the photo, including a new name and the license information, click on the more options link.
After you have picked your options, click the Add photo button, and your photo will be added to the edit area.
Photos can be modified at any time in edit mode. Simply hover over the image and choose "modify", and the same pop-up window will appear.
Once you are done, click publish and your photo will be live on the page.
Next steps
More help