For non-English spotlights, please visit Community Wiki on your language.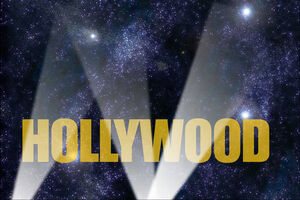 Fandom Spotlights are images and links that appear at the bottom of each page in the "Explore Wikis" module. The spotlights are created by Fandom staff and run for a few weeks.
Although most of the spotlighted communities are chosen by Fandom staff, Fandom users can also request a spotlight for any community by adding a request to the talk page.
You can request a spotlight here.
Fandom staff will make all final decisions on spotlights.
Best practices
When you request a spotlight, your community should follow these best practices:
The community should have at least 200 content pages, not counting stubs. Stub, or very short articles (less than about 300 bytes; listed at Special:Shortpages) and articles marked with a stub template should make up no more than a fifth of all pages.
The main page should have at least one picture and clear links to the most important content.
There should be a clear category structure to help readers navigate around the site. Every content page should be in a category (Special:UncategorizedPages should be empty).
The community should not be in the middle of choosing new admins or any other upheavals; it should be a stable, friendly place.
The community should have a customized design.
The community should not use offensive language or include inappropriate images.
Promoting your community
If a community that you work on hasn't been spotlighted yet, don't despair! There are lots of ways to promote the community and attract new contributors. You can start by writing a blog about your community! Then check out "Building a community" on Fandom Help for tips on how to bring more attention to the project.
Community content is available under
CC-BY-SA
unless otherwise noted.