Community Highlights are blogs that have been chosen by Staff and Community Central admins as the best of Community Central blogs.
The blog listing is located at Blog:Community Highlights, and this is linked from the wiki navigation's "News" tab.
A blog must be related to Fandom to qualify for Community Highlights. That might be a general topic about the whole of Fandom, or it can be about individual communities on Fandom. Examples of titles of blogs that have been promoted to Community Highlights include: Staying Safe on Fandom, My Miis Wiki, and Creating a beautiful main page.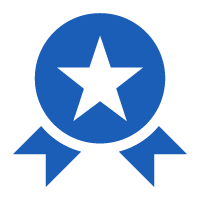 Here are some hints on how to get a blog displayed on Community Highlights:
Make sure the topic is related to Fandom or a Fandom community (or communities).
Think of an original topic, something new that people will be interested in.
All blogs must be in English.
Check the spelling and grammar. It strongly affects opinions on the work of the blog.
Aim for around 500 words. This minimum is not a strict requirement, but very short or very long blogs will rarely be chosen.
Don't forget images. If they really wouldn't help the blog, that is fine, but often they make a big difference.
Blogs should be positive although polite criticism is allowed. Personal attacks or criticisms of individual users are not okay, in any case.
Not all blogs will be chosen for Community Highlights, as we are looking for the best the community can do. However, everyone's blogs will still be in Recent posts.
For those who write numerous blogs, we may skip over some so that we have a variety of authors. However, this is still an experiment, we will be changing things as we find out what works!
So get writing, and you could be on the exclusive Blog list for Community Highlights!
Community content is available under
CC-BY-SA
unless otherwise noted.