Here are the release notes for FANDOM's code release scheduled for March 8, 2018: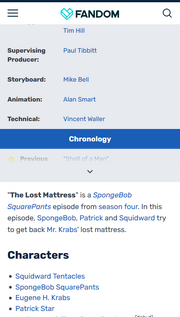 NOTABLE: We will be updating the mobile web layout to use a new font, matching the font used in the FANDOM app (Rubik). Note that this update does not currently affect Discussions or community apps.
NOTABLE: In preparation for eventual HTTPS migration, we are running a script to update custom CSS to reference HTTPS versions of images (rather than HTTP versions).
BUGFIX: We will fix an issue where some wide tables could not be horizontally scrolled on the mobile layout.
Community content is available under
CC-BY-SA
unless otherwise noted.