Line 1:
Line 1:
−

Hi most recently, we've been creating many pages on charactercommunity.fandom.com, and I've noticed that if you have anymore than 2,000 pages in one category, the exhibition option gets taken away. I'm just asking a question why does it do that?[[File:Exhibition.jpg|thumb|400px]]<ac_metadata title="Why you no longer see the category exhibition?"> </ac_metadata>

+

Hi most recently, we've been creating many pages on charactercommunity.fandom.com, and I've noticed that if you have anymore than 2,000 pages in one category, the exhibition option gets taken away. I'm just asking a question why does it do that?[[File:Exhibition.jpg|thumb|400px]]<ac_metadata title="Why you no longer see the category exhibition?"> </ac_metadata>
---
Latest revision as of 12:49, 26 September 2019
Hi most recently, we've been creating many pages on charactercommunity.fandom.com , and I've noticed that if you have anymore than 2,000 pages in one category, the exhibition option gets taken away. I'm just asking a question why does it do that?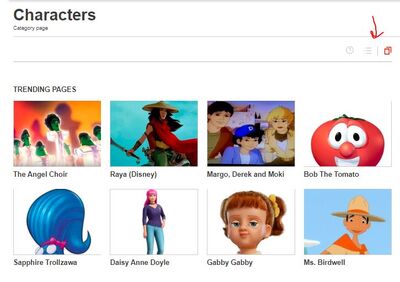 <ac_metadata title="Why you no longer see the category exhibition?"> </ac_metadata>
Community content is available under
CC-BY-SA
unless otherwise noted.