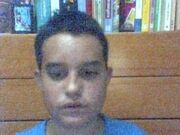 Hola (Hello), İ'm Josep Maria Roca Peña and İ'm 24 years old.
İ'm from Barcelona, Catalonia, so İ'm Catalan and İ hope for an independent Catalonia. İ also speak Spanish and Portuguese too, because İ have been in Portugal for a while. İ especially like these three series: Star Trek, Code Lyoko and Winx Club, and İ have wikis of these series in several languages.
My wikis in English
Translations
İf you want me to do a translation or correction in

,

,
,

,

or

, leave me a message with your request and İ'll do it, only you have to write a message in my Message Wall.
My languages
Contact