Hey, so I have a kind of quirky question about merging table cells. For a table layout, I would like to make a table that looks like the following picture: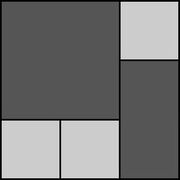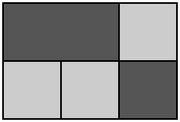 Here's a demonstration of the problem I run into:
Step 1. Wiki Markup: Start with a 3x3 table, like this:
Step 2. Wiki Markup: Same table, with the top-left 2x2 block of cells merged by setting rowspan and colspan and deleting the overlapping cells (I also changed the background color so you can see the merged cells in a darker color):
Step 3. Wiki Markup: Attempt to merge the last two cells in the bottom right corner. And it seems like a row magically disappears and it ends up looking like the "problem" picture:
Does anyone know how to solve this quirky problem? That is, how to make a table with two groups of merged cells that looks like the Goal picture above?
P.S. I've tried using HTML table cell merging apps such as http://html-tables.com/ to simulate this problem, but they seem to have the same problem...