I've finally gotten around to getting some new header images for the new FandomDesktop look on the World War Z wiki, but the area with the top navigation and all of that stuff isn't appearing at all. However, I have been able to see it by checking the preference page.
See at the top, the title is being hidden under the top bar.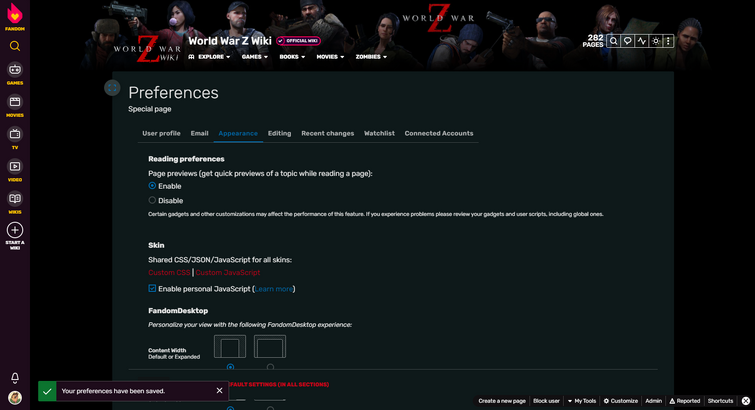 Here's an example of what I normally expect to see, with the top nav in place and a nice header image.
I don't understand what happened or if I did something wrong or I'm overlooking something more obvious, but I'm hoping someone can figure it out and help me fix it.