Hello friends!
So I've run into this minor graphical issue on the mobile version on my wiki and I was wondering if anyone had any idea of how I could fix it
I run a wiki dedicated to my OCs and fictional universe and I began to notice that after the mobile update, some icons on my infoboxes began to show my art in cropped squares when seen through mobile while others still showed up as normal.
At first, I thought it was a size issue with the images themselves, but after fiddling with things for a bit, I realized that the culprit is most likely the mobile menu template that I use in order to link to character galleries, libraries, etc. This template is invisible on browser and only shows up on mobile.
For mobile users, I personally find it more practical to have this navigation bar on top of the infobox since some of the characters have longer descriptions and scrolling down to find the navigation bar is just unintuitive.
When the navigation bar is under the infobox, the icons show as normal.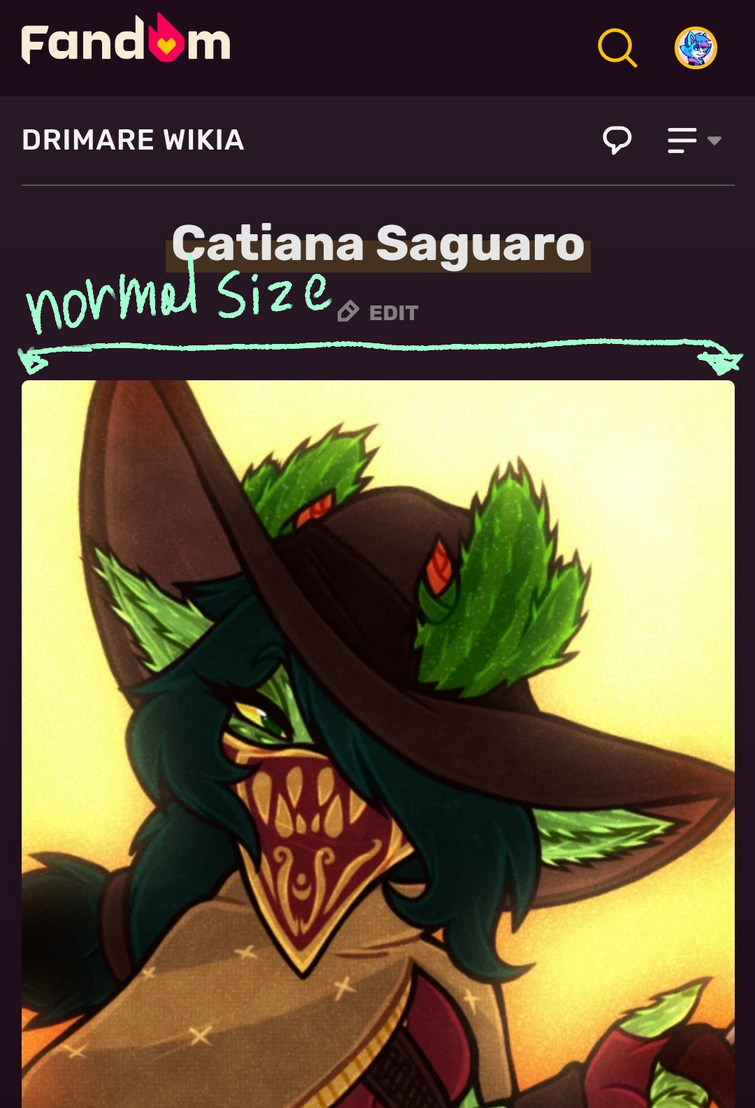 Above are some mobile screenshots comparing the sizes of the images
This is the navigation template I'm using - https://drimare.fandom.com/wiki/Template:Character_navigation_mobile
I messed with the code a bit and realized that it has "<infobox>" on it. Could the template be counting as a second infobox and be the reason the images are appearing as cropped? If so, is there some way around fixing it?
It's a very minor issue, and only bothers me because I don't want my characters' images to be harder to see :(
If anyone has any idea of how to fix it, it would be really appreciated! What I want is to keep the navigation bar on top and the images showing up at full size :)