I've been seeing some fandom pages with "tabs" at the top and wondered how I can implement that on my own fandom page.
https://bratzpack.fandom.com/wiki/Bratzpack_Wiki
I saw the tabs outlined like this: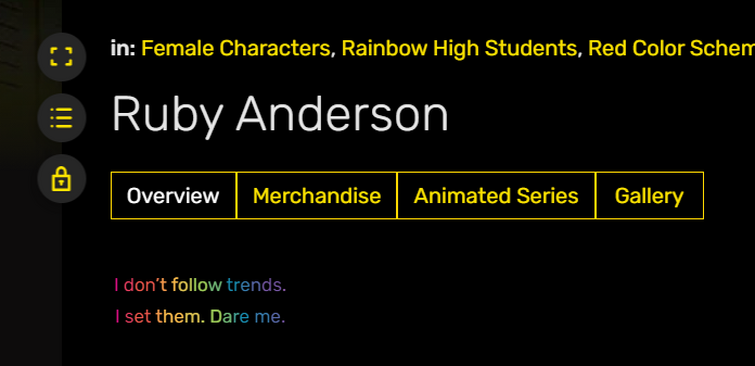 Overview, Merchandise, Animated Series, Gallery. I've been scratching my head over how to do this and I can't seem to find a definite answer. Help would be much appreciated.