I'm new to templates, and I'm trying to make a quote template look like this: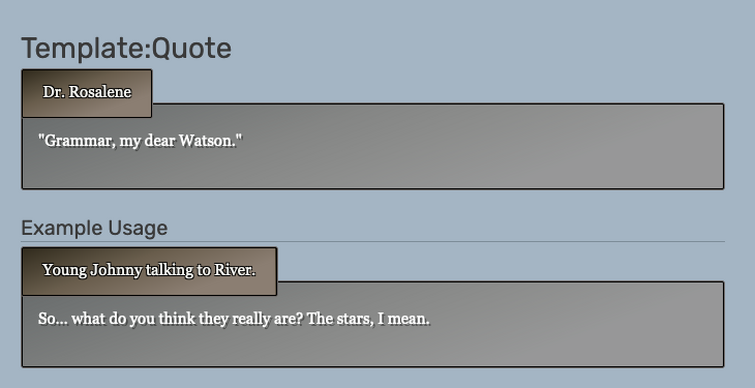 This screenshot was from the preview page, and it looks just like I want it. But when I save changes, the quote part becomes more transparent:
When I have FandomDesktop on, the quote box isn't even visible.
I downloaded a different browser just to check if it's just Firefox acting up and there's no difference.
I've tested it for a bit and the quote box is only transparent when I set its z-index to a negative integer. The character box stays fully opaque with a negative z-index. I've tried changing the z-indexes of the two boxes but whatever positive value and order I set them to, the quote box always goes on top of the character box.
I'm hoping someone can help me figure out what's going on or propose a solution.
Link to the page: https://tothemoon.fandom.com/wiki/Template:Quote