So I've seen this get used in some Wikis and I've been wanting to add it to mine for a long time
It's basically the thing where you hover over a link on a page and it shows a little pop-up with the main image and a preview of the text on the page.
I can't remember the exact Wikia I saw this on, but the League of Legends one has something similar where you hover over a character's name and it pops up with their image and stats
https://leagueoflegends.fandom.com/wiki/Freljord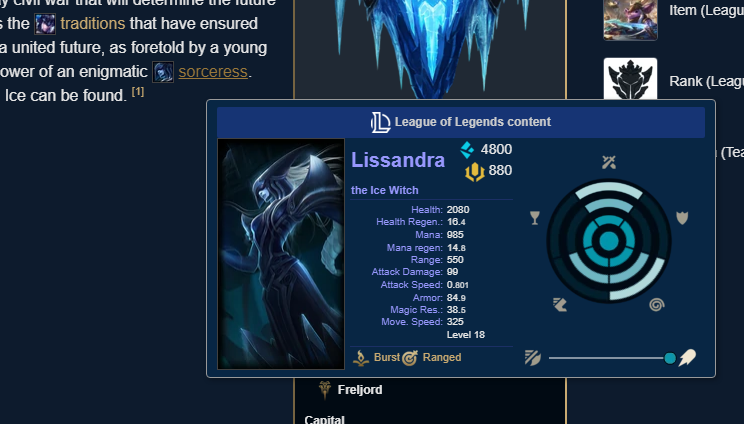 Something like this
I'm not looking to get a whole thing with stats or anything lol
Just, hovering on a link and it shows an image and the first lines of the page or something like that
I tried looking through the CSS but I'm not that good at code so I don't even know what I'm supposed to be looking for haha
Does anyone know how to achieve this? :?