Hello! I'm an admin on a wiki, and I want to create an announcement about our new mentorship program from this blog post: https://coding-help.fandom.com/wiki/User_blog:Cleverduck09/Mentorship_Program_(Experimental)
But whenever I hit the 'create announcement' button, it doesn't work; this error message shows up: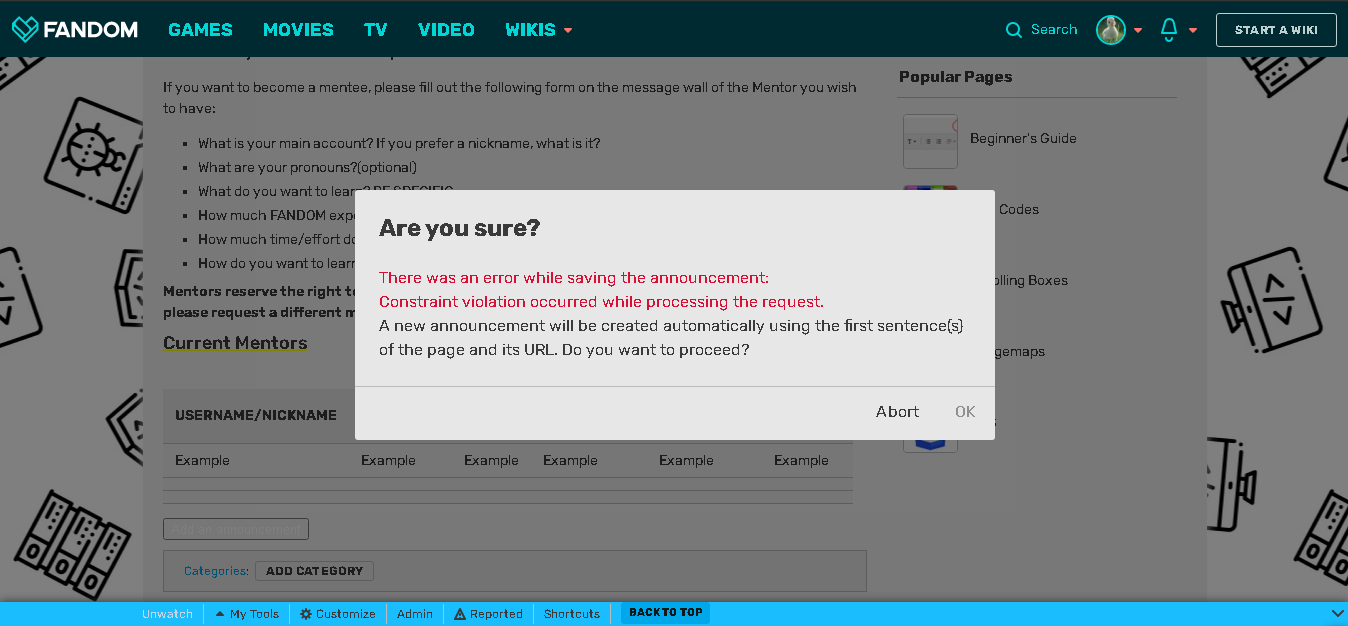 I've tried multiple times but it stays the same. What am I doing wrong?