The canon in my community recently underwent a reboot/rewrite, and I'm in charge of incorporating the new content. It was decided that we should add tabs to the pages with the new versions of the character histories, so that users can switch between the old and new canons (similar to how Wookiepedia displays separate tabs for Canon and Legends information). I created a new page for a character who appears in both canons, with the new page having a slightly different title, and followed the instructions, adding the code to the top of the new page.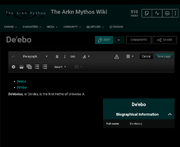 What I ended up with was two separate pages: the old page, and the new page, which is completely broken.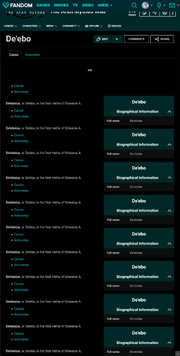 What am I doing wrong? The two content pages having different names is the issue, the instructions never mentioned that being a problem.