I get a "Login Failed" notification when trying to sign into Star Wars: Squadrons Wiki (https://starwarssquadrons.fandom.com) on my main account (this account).
I can log in fine on a non-UCP wiki, Star Wars Battlefront Wiki, but for some reason when I change the site name I get an error. This is the site name usually for Battlefront: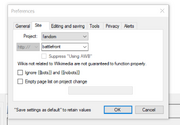 This is all I changed it to: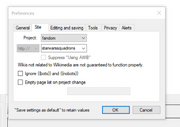 I can get an error when I try to log in after doing this.