Hi! I apologize if this was the wrong board to publish this, it seemed like the best fitting.
This has happened on only two wikis I've been on, and only on message wall threads, but what's happened is that the message wall thread turns into a different format in which everything on the wiki that would normally be on the right hand side, such as the chat widget, wiki activity, et cetera, is placed out of position on the left hand side and the entire page just becomes very disformatted; there's a screenshot provided since I know that my description doesn't exactly make sense. It also doesn't let me post any more replies on that thread when it happens, and it seems to affect all users when it becomes like that. Does anyone know how to revert this, and how it's caused? On the wiki where it just happened to me, I had recently edited the CSS and changed the look of the bullet points if that's a factor, but in the screenshot(from a different wiki) provided below nothing was changed in the CSS when it happened.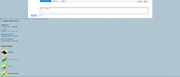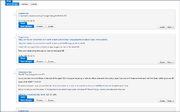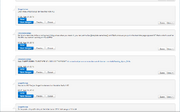 It also doesn't allow you to edit or remove any of the comments, but the original message can be removed/closed to close or remove the entire thread.
Thank you to anyone who can help!
~Chokoala~
21:18, May 18, 2019 (UTC)