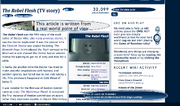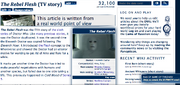 I've got one user reporting that our use of things like:
border-radius:50%/10%
is producing oddly elliptical shapes. The shapes he or she is seeing are basically just ovoid or ellipsoid which obviously 50/10 wouldn't normally produce.
Any guesses on what browser would so completely ignore CSS intent like this, and is there some way to get this mystery browser up to speed?