I have a simple diagram, made in Inspiration, a program specifically designed to make diagrams with bubbles and arrows, but I'd like to do a similar thing in my wiki.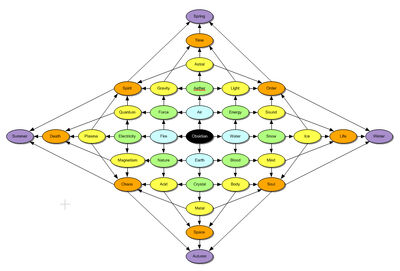 You can see the current diagram here, and a more compact template for several pages here.
My question is, how can I get arrows in my wiki diagrams, and whats the best method?